News, updates and events.
News
Amadeus unveils the travel technology Startups to watch in 2023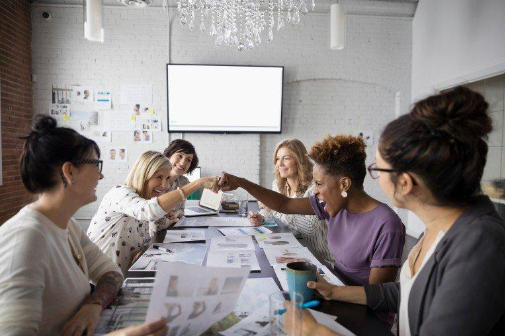 The pace of evolution in travel technology rarely slows – and in the wake of the COVID-19 pandemic our industry is moving at an unprecedented rate. Changing passenger demands, new technical possibilities and the developing needs of our partners mean we must change faster than ever.
As keen believers in the importance of technology, innovation and collaboration to shape the future of travel, we support the Amadeus Startup Universe, a showcase of the most innovative new businesses in our sector. The program is part of a wider commitment to create a travel industry ecosystem, where existing companies can come together with startups to work together to drive our industry forward.
We continue to add members, with our teams identifying the most appropriate applicants from among the partners we speak to on a regular basis. This is a process that involves both our Ventures and Launchpad teams. Information on the class of 2022 can be seen here.
With new technologies and ideas constantly surfacing, the traveler experience is continuously redefined. Alongside members of the Amadeus Startup Universe, we aim to create solutions to enhance these experiences, making them more personalized, sustainable and less time consuming.
This is a place to learn, share and grow together.
The Amadeus Startup Universe offers members priority exposure to our business units and customers, external visibility to relevant industry players and the opportunity to connect with other hot startups within the travel space. It is the beginning of a journey, one that initiates the right conversations and networking opportunities as companies grow to become the next big thing.
New startups are fundamental to the success of our sector, driving innovation for all.
Today, I want to introduce some of the newest members of the Amadeus Startup Universe, with the 2023 intake focusing on sustainability, personalization and efficiency.
Inspiration, search and book 
First up, eco.mio enables companies to achieve their climate goals while reducing costs. Their software integrates into any online booking tool to encourage employees to book a greener travel option. At the same time, it allows companies to monitor the resulting carbon and cost savings through a performance dashboard.
Thanks to AI technology, Grapevine empowers travel businesses to identify missed retailing opportunities from data and optimize booking revenue through intelligent, post-booking remarketing. Applicable across all travel verticals, the initial focus from the company will be on business travel.
Next, MVPaws aims to make pet travel easy. Their solution and APIs provide a unique verification method for pets to simplify booking processes for pet travel for airlines, hotels and travel agencies.
Finally, pioneering technology from Rau.sh curates and sells unique travel experiences to their audiences across social media.
During a trip 
While on the road, TravelX smarter traveler offers a digital concierge, with more than 20 travel services across more than 600 airports. Benefits like duty free discounts, baggage insurance, pay-by-miles, inflight WIFI, meet and greet services and lounges are all included.
Also new to the Amadeus Startup Universe, Highpass provides a single API for airlines and online travel agencies (OTAs) to sell airport ancillary services. Again, these can include fast track, meet and greets, lounges, VIP terminals and parking, with purchases made through their booking engine. Users can upsell during the airline ticket purchase process.
Operations 
On the operational side, Deal Engine automates processes by focusing on post-sale servicing, including ticket refunds and ticket changes. The new startup is helping airlines, OTAs and offline travel agencies improve their travelers' experience, while also working to reduce costs.
A business-to-business electronic invoice and remittance platform, Travel Ledger enables travel sellers to digitally deliver invoices to a buyer's network. The tool helps to collect payments on time and cost efficiently from global partners.
As the Amadeus Startup Universe continues to grow, we are delighted to welcome these new additions.
The initiative is designed to create a bridge between Amadeus' startup partners and travel industry experts. If this is something that might be of interest to organization, whether you are looking for innovative players serving a specific travel segment, or ready to implement solutions within specific business areas, there is more information here.